I've started my first NESmaker project, and since I'm a total noob, I'm going for something small and simple. It's supposed to be a game where enemies will walk around the screen and the player places mines on the ground to blow them up. Unfortunately this has proven to be a lot more difficult than I thought it would be lol.
For the time being, my problem is with placing the mines on the ground. I figured out how to do this with the create_melee script, but after the mine gets placed, the game is apparently frozen and won't accept any more input, and the player reverts to facing downward. Here's the code I have, it's been slightly altered from the default script to make it work.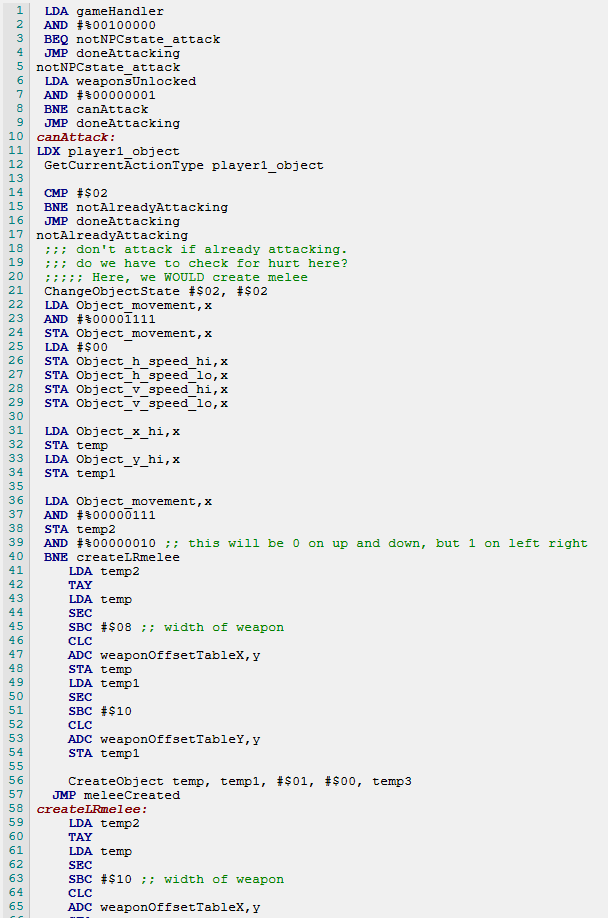 + the rest: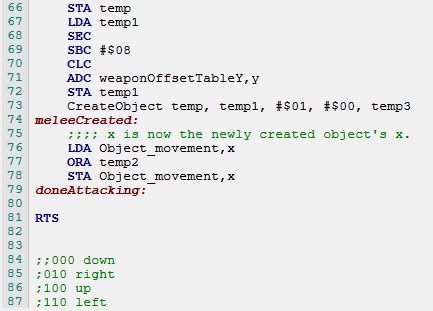 And here's the object details for the mine in case that's causing the problem.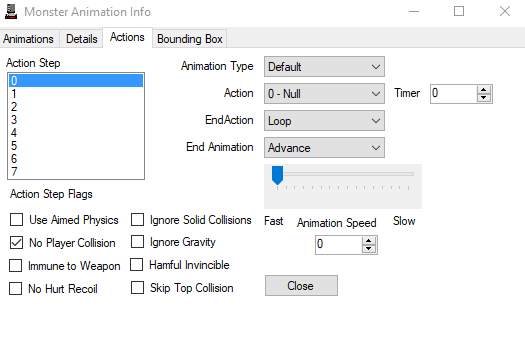 I'm mainly trying to figure out what's causing the freeze-up, but if anyone knows what might be causing the player's direction to change, that would be much appreciated too.