Almika The Star Rider Densetsu Gaiden
This is a story of a girl from the center of the Sun. Also she's hungry, and loves to nap!
The Earth is in trouble. Saturn is Eclipsing the Sun and an evil ceremony is about to commence.
Starring : Almika!
Also starring : Alimka's stomach!
heavily updated
R
O
M
on 11
/17/
2021 (merica)
17
/1
/2021 (not merica)
This is a video series of me playing Almika! I taped it in a cold VW camper.
View: https://www.youtube.com/watch?v=ZWF5St8RiaE
50%
of this game was made with the power of the Sun! I used my solar panels
in my cabin to run my laptop and recharge it for much of the making of this game.
This goes along with the name Almika, meaning "
She of the Sun
".
Thanks to the universal all power, much appreciated.
Much thanks to dale_coop .
Thanks to NESmaker and its creators.
Thanks to Joe for his time and videos.
For help in general and support, Thanks to...
my Family and Friends...
cuttercross
mugi
Bucket Mouse
baardbi
janky nate
knietfeld
drexegar
jorotroid
wallmasterr
passegaming
Logana
Jonny
Alldarndavey


supermariobrothe
JollyShadow
Yan
nathanlurker
Lothor
pauldalyjr
Tolerantx
Starblades
Basty (batsy)
more to list here...
Game Testers: Jonny and Logana and Basty
If you want a nice cart of the game, go to ocdreproductions.com and getchurself one!
I do get a cut, so it does help support me financially.
wikiFANDOM -
https://nesmaker.fandom.com/wiki/Almika_The_Star_Rider_Densetsu_Gaiden
R
O
M
D
o
w
n
l
o
a
d
:
https://www.mediafire.com/file/8knju29mlzso3pp/Almika_The_Star_Rider_Densetsu_Gaiden.zip/file
Soundtrack
-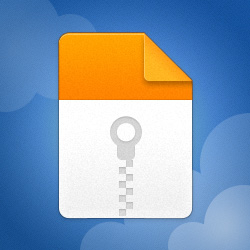 MediaFire is a simple to use free service that lets you put all your photos, documents, music, and video in a single place so you can access them anywhere and share them everywhere.
TIPS: Let everyone talk.Dont walk out of a door when someone is talking. Text triggers stuff, so if you dont listen,
you may not be able to advance until you listen.
EPILEPSY WARNING !!!!!!!!!!!!!!!!!!!!!!!!!!!!!!!!!!!!!!!!!!!!

But PAUSE the game, then press SELECT to toggle FLASHING mid game !!!!!!!!!!!!!!!!!!!!!!!!!
The game saves like every 5 to 10 screens. Mostly around 10ish. It saves in specific spots, i just mean those spots are every so many screens.
Like at a town, or right before a boss, or right after an npc opens the way.
Find all the 4 armor, find the 5 warpgates, then find the 5 keys, then go to the temple. Beat the bad guy boss guy Thats the whole game.
The projectile helps alot. You'll find that in level 4.
There is a Second Sword in the game after you find the armor.
And there is a Dash upgrade that is not needed, but helps, so it's only if you find it.
Difficulty Warning
This game expects you to die alot, especially your first time playing, so you are given many checkpoints and infinite lives. Personally I don't like to walk through the motions, and frankly, I love an abusive challenge. That's what this is. So get ready to die! ( Or cheat and use savestates)
Music Warning
You may notice that the music is high energy and as many notes as possible. This is true. It's best heard on a real NES or the emulator called FCEUX or the latest MESSEN.
I really don't like radio music and didn't want it to sound like any other game that Ive played. It half sounds like others but it's my own for sure. The highs are high and the lows are as low as they could go while still hearing them. I like to make it all one big experience of me, and I'd say I hit the nail on the head. But you've been warned!
I built this game with NESmaker, which has alot of bugs and quirks so...........
I ran into so many barriers along the way, but in the end i think i have a solid game that shouldnt soft or hardlock.
But that being said, we all gotta deal with it however it is. I can update, but it is what it is. I give it my approval.But no refunds.
SPOILERS! MAP!
Last edited: